Podcast: Play in new window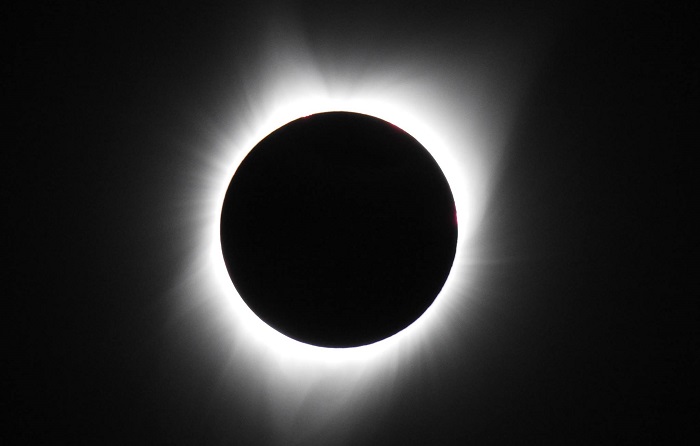 BOB HIRSHON (host):
Buzzing about the eclipse. I'm Bob Hirshon and this is Science Update.
The total solar eclipse of August 21, 2017 captivated people across North America, including 5th graders living in the path of totality. The young citizen scientists investigated what bees do when the sun disappears behind the moon. University of Missouri researchers Candi Galen and Zack Miller helped them deploy tiny microphones to record the buzzing of bees in flight before, during, and after the eclipse. Galen says instead of gradually ramping down their buzzing as darkness fell, the bees kept flying. But as soon as totality hit, they stopped.
CANDI GALEN (University of Missouri):
At that time, the buzzing ceased, which meant that there were no bee flights. That surprised us.
HIRSHON:
They write in the Annals of the Entomological Society of America that the students continued to learn from their data for months afterwards. Catch the next total solar eclipse on April 8, 2024. I'm Bob Hirshon, for AAAS, the science society.
Story by Susanne Bard