Podcast: Play in new window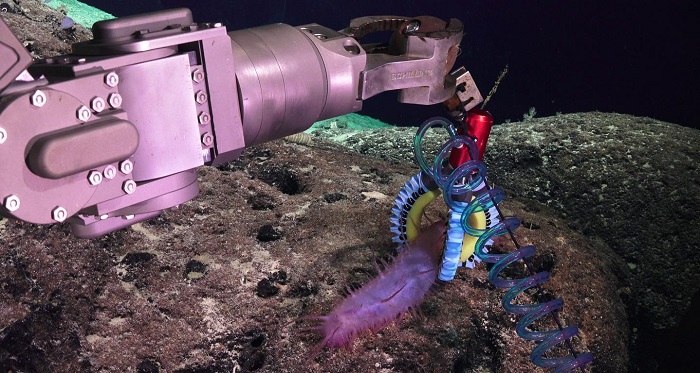 BOB HIRSHON (host):
Deep-sea robots. I'm Bob Hirshon and this is Science Update.
Many creatures that live in the deep sea have not yet been described by science. Now, researchers report in the journal PLOS ONE that they've designed soft robots to safely study these fragile animals thousands of meters below the surface.
DAVID GRUBER (Harvard and City University of New York):
We're trying to pick up a soft-bodied animal or even something as incredibly delicate as a siphonophore or a jellyfish.
HIRSHON:
Harvard and CUNY marine biologist David Gruber says his team uses 3D printers to custom tailor their robots to whatever creatures they encounter.
GRUBER:
And we were able to 3D print soft robots on the fly depending on what we found.
HIRSHON:
For example, soft, grippy robotic fingertips for examining delicate sea cucumbers, and an origami-inspired trap that folds up around free-floating jellyfish in order to measure their DNA and physiology. I'm Bob Hirshon, for AAAS, the science society.
Story by Susanne Bard