Podcast: Play in new window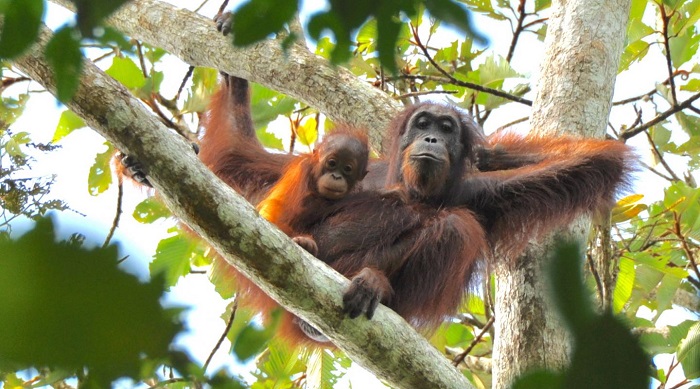 BOB HIRSHON (host):
Orangutans and human history. I'm Bob Hirshon and this is Science Update.
Orangutans are critically endangered, surviving only on Borneo and Sumatra. But according to a study in the journal Science Advances, they were once widespread in southeast Asia and China, and have been adapting to humans for 70,000 years.
STEPHANIE SPEHAR (University of Wisconsin, Oshkosh):
So, you know, maybe orangutans are more resilient to human influence than we thought. And we need to use this evidence to shape better conservation policy going forward.
HIRSHON:
For example, University of Wisconsin, Oshkosh primatologist Stephanie Spehar says it was once believed that the apes could only thrive in untouched forests, but it's now known that they can also survive in degraded forests and oil palm plantations if patches of natural forest are made available to them. She adds that overhunting, more than anything else, likely restricted the orangutan's original range. I'm Bob Hirshon, for AAAS, the science society.
Story by Susanne Bard