Podcast: Play in new window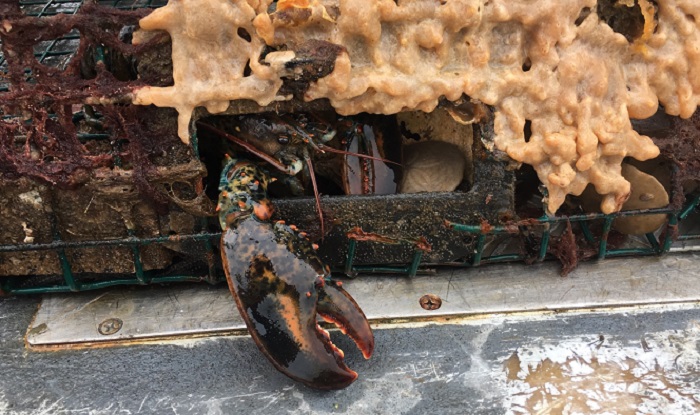 BOB HIRSHON (host):
Ghost fishing. I'm Bob Hirshon and this is Science Update.
In New England's lobster fishery, a variety of sea creatures take up residence in lost lobster pots, but sometimes perish when they can't escape, a phenomenon called "ghost fishing". Laura Ludwig is project director of the marine debris program at the Center for Coastal Studies in Cape Cod.
LAURA LUDWIG (Center for Coastal Studies, Cape Cod, MA):
Between five and fifteen percent of an individual fishermans's gear may be lost during one season.
HIRSHON:
Throughout New England, that's as many as 200,000 lobster pots.
LUDWIG:
Once once it's lost it's really hard to find.
HIRSHON:
At the Sixth International Marine Debris Conference in San Diego, she reported using side-scan sonar technology to recover lobster pots, helping save many trapped animals. Worldwide, lost fishing gear like traps and nets kill massive amounts of sealife, and scientists are racing to find innovative solutions. I'm Bob Hirshon, for AAAS, the science society.
Story by Susanne Bard