Podcast: Play in new window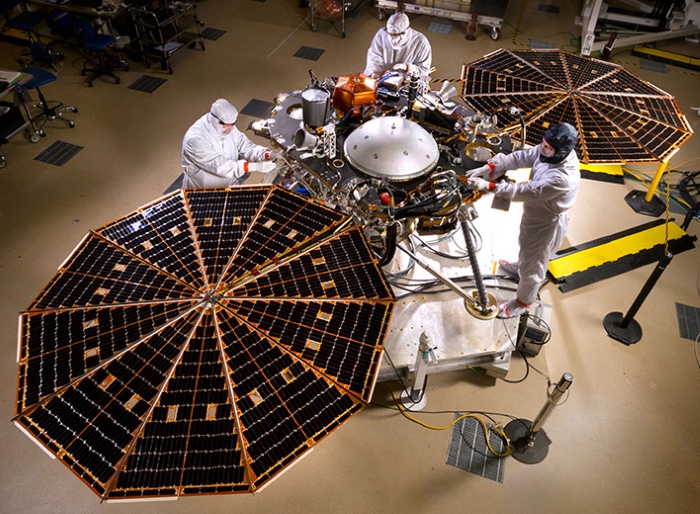 BOB HIRSHON (host):
Spacecraft hygiene. I'm Bob Hirshon and this is Science Update.
The NASA Office of Planetary Protection is sort of a high-tech janitorial service cleaning and checking spacecraft for bacteria and their tough spores. Betsy Pugel is deputy to the Planetary Protection Officer.
BETSY PUGEL (NASA):
So that when something goes to Mars, or Enceladus, places that may have life, that we know what we're taking along in terms of a biological load.
HIRSHON:
But she says no matter how carefully they scrub, some spores manage to survive.
PUGEL:
Nature always finds a way. You think you've cleaned something to the nth degree and somehow, somewhere there's something that manages to persist.
HIRSHON:
In fact, the extreme efforts the group takes to disinfect the spacecraft have led to the discovery of new types of super-tough microorganisms that survive their efforts — clues to the very sorts of microbes that might live on other worlds. I'm Bob Hirshon for AAAS, the Science Society.
Story by Bob Hirshon