Podcast: Play in new window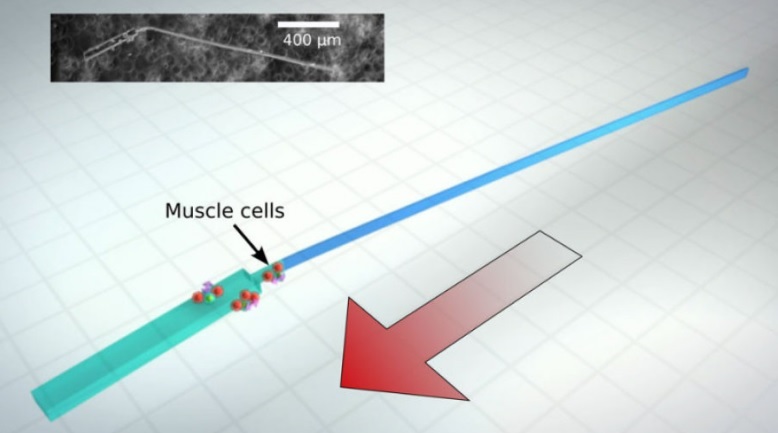 BOB HIRSHON (host):
Living micromachines. I'm Bob Hirshon and this is Science Update.
What's part animal, part machine, and swims around inside your body? Well, nothing yet. But University of Illinois mechanical engineer Taher Saif and his colleagues would like to change that. They're designing microbiobots.   
TAHER SAIF (University of Illinois, Urbana-Champaign):
So the idea of the biohybrid machine is: can we bring living cells together with non-living scaffolds, and can they merge into a machine? Can they merge into something that is functional?
HIRSHON:
At the AVS conference in Nashville, he described a swimming biobot just a millimeter long, made of rat heart muscle cells that flick a long plastic tail each time they twitch. Now they're working on adding nerve cells, to give the machines rudimentary intelligence. Injected into the body, they might one day  monitor blood, deliver drugs or perform simple surgical procedures. I'm Bob Hirshon, for AAAS, the science society.
Story by Bob Hirshon